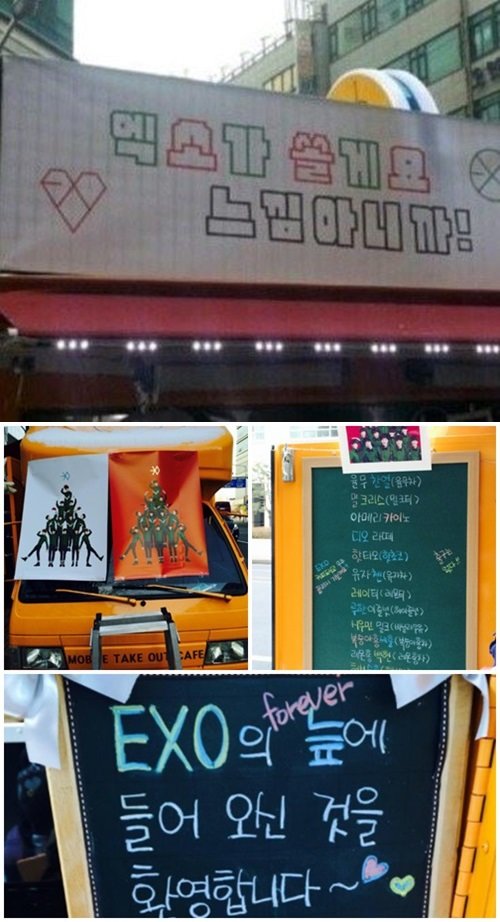 In order to thank fans, Idol Group EXO had prepared a coffee truck.
The truck was situated in front of the Gyunggido MBC dream centre, for the fans who have suffered in the cold weather for EXO who is to open the MBC Gayo Daejun on the 30th.
As seen in the photos from the fans, the insides of the car is well decorated. On a banner decorating the outside of the yellow truck, it says "EXO will pay. Because we know the feeling", along with a menu of drinks fans can order and receive for free. The drinks are incorporated with the members names, such as "Soy Chanyeol, Luhanzelnut, Milkris etc"
The photo of this EXO coffee truck has been spreading rapidly on SNS.
People have commented as such, "It is cold but I feel the warmth.", "I should've gone to the coffee cart" as well as "Who's idea was this?"
Translated by 0420_LH
Source:
http://news.donga.com/3/all/20131230/59864625/1